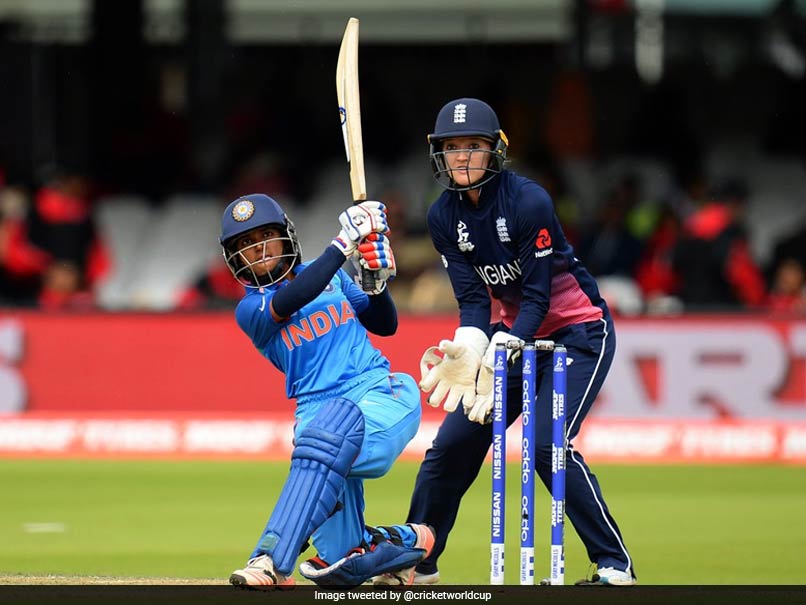 India suffer a nine-run loss to lose the final of the Women's World Cup final against England who won their fourth title. India were chasing 229 and were on track with 191 for 3 before losing seven wickets for 28 runs.
India suffered a stunning collapse to lose seven wickets for 28 runs and that cost them the Women's World Cup which England won by nine runs. In the final, India needed 229 runs to win the game and were on track with five wickets in hand at 191. Then Shrubsole produced a stunning performance to run through the tail and help England win. She took six wickets in the final to bowl out India for 219. This is England fourth title while India failed to win their first in two attempts.
Heather Knight: I can't stop smiling at the moment. We've won those tight games which is something we've worked on in the last 18 months. We've worked on situations where the heat is on us and look to come up on top.
Now time for the winning medallions. A contrast of a spring in the step as they run up on stage, beaming. And why not
Mithali Raj: It wasn't easy for England but credit to them for holding their nerve. They did well in those crunch moments which turned the game. I want to tell my girls that I am very proud of them. They didn't make it easy for any of the teams. I would also like to thank the crowds for coming up in large numbers to support women's cricket. Jhulan is a class bowler, she has shown it a number of times. The batting was a little inexperienced and they couldn't hold their nerve in the end overs. I am sure this experience will help the batters. I do see myself playing for a couple of years but I don't see myself playing another world cup. Jhulan has had an excellent career, very long and inspirational for young cricketers. I am sure people at home would now look up to women cricketers.
Alphabetical order arrangement now as the Indians come up to the podium to collect their respective medallions. A massive cheer as they march up. Chin up girls..